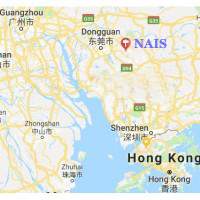 Company: NAIS Hardware & Machineries Co.

Contact: Might
Phone: +86-19521733839
E-mail: niceedm@hotmail.com
Address:HuaRui Industrial Park, No.123 ChaJing Road, HengJiang ,ChaShan Town,DongGuan City, GuangDong Province, China
We have long been working for technical interaction and technology transfer cooperation with Taiwan. With the increasing demand for precision machining on the market,and we offer maximum performance for your needs on edm consumables. If you have any questions, then please do not hesitate to contact us or send us an e-mail.